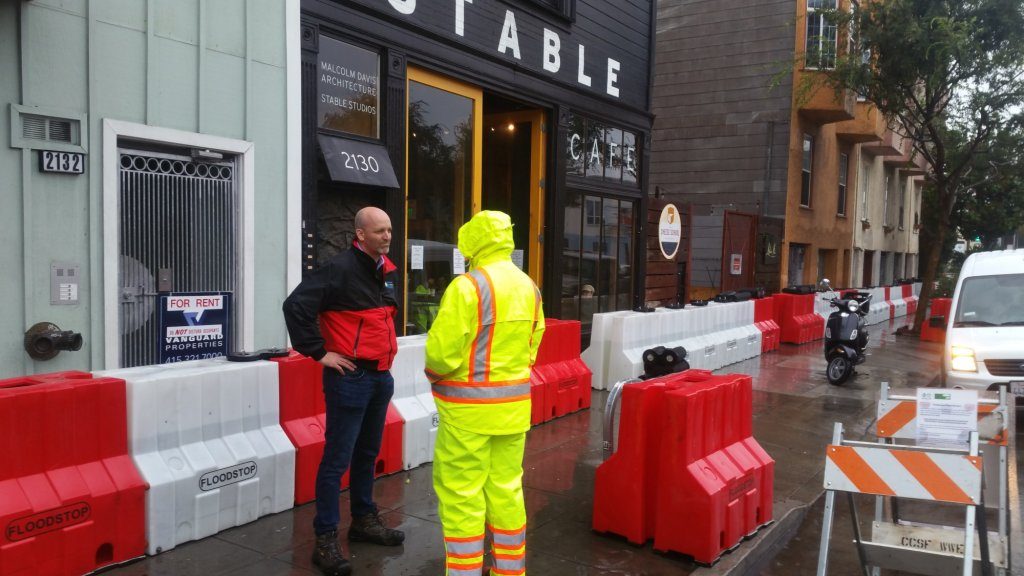 "With heavy rain forecast for Friday, San Francisco officials are taking a new approach to prevent flood damage. Floodstop flood barriers have been put up in a neighbourhood previously overrun with water. The city is concerned about flash floods, and city crews can now install temporary flood barriers. The red and white plastic barriers line businesses and homes along two blocks of Mission District near 17th and Folsolm Streets.
The project aims to protect a low-lying area that often floods in heavy rain when sewers and storm drains overflow. Floodstop barriers can be easily assembled so that the areas can be protected in good time prior to an expected flood risk."
Since the initial project, Floodstop has been deployed for flood defense protection on many occasions by San Fran public works.