Our Flood Barrier Solutions
Unlike any other flood protection method, the award-winning Floodstop barriers provide a pragmatic flood defense system. The system is perfect for 'blocking off' any area or asset at risk from flooding. Our flood barriers have been designed to:

AFFORDABLE
Be affordable and inline with current sandbagging costs

QUICK TO DEPLOY
Provide rapid flood defenses that can be deployed by one or two persons

WIDE APPLICATION
Be a simple and easy flood defense solution for use by households, businesses and the public sector
EASY TO DEPLOY
Be deployed without the need for bolting or construction works

REPLACE SANDBAGS
Supercede sandbags and sandbagging methods of flood protection
PROTECT COMMUNITY
Be multi-functional within communities
Our Solutions Include:
For assistance please email us at info@barrier-solutions.com
How much does it cost?
Our flood protection solutions are cost effective in comparison to other systems available.  Floodstop barriers are not only pragmatic but are also affordable.
Floodstop barriers are a substitute to sandbagging techniques, in terms of cost and are far superior in terms of assembly and function.
Contact us now at info@barrier-solutions.com to obtain a price list or specific quotation.
End of the line for sandbags.
Worldwide, sandbags are still the first consideration when looking to protect a property or location from rising flood waters. Unfortunately this should not be the case – sandbags rarely prove to be effective when assembling flood barriers.
Problems with sandbags:
Time consuming and labour intensive to assemble into flood defense barriers
Prone to leakage
Can only be used once, not reusable
Viral and bacterial infections often present in flood water get transposed onto the porous hessian sacks.
Free Floodstop CAD Plans
At Barrier Solutions we offer a free computer aided design service for any flooding defense project, large or small. Simply let one of our team know your requirements (such as an aperture length) and we will create a plan and select the appropriate quantity, type and location for our flooding defense systems. If you would like us to produce a free flood protection plan for your property or business please do not hesitate to contact us at info@barrier-solutions.com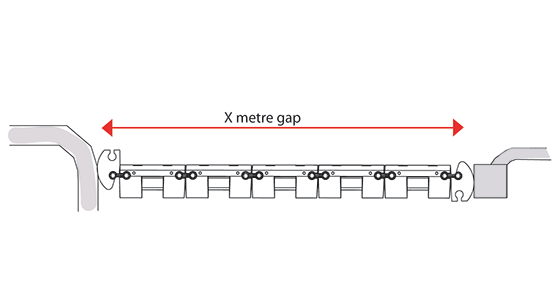 Let us help you protect your home or business from flooding...