Western Power Distribution, part owned by PPL Corporation  (formerly known as  Pennsylvania Power and Light) a USA based electric generating company use Floodstop to protect a large number of their electrical stations.   Well over 1,200 metres of Floodstop has been supplied to this large electrical generation company as a rapid response and permanent flood prevention measure.
At a number of Western Power Distribution sites Floodstop has been deployed on a permanent basis, ringing the site as a robust flood barrier, ensuring that the specific site is protected all year round.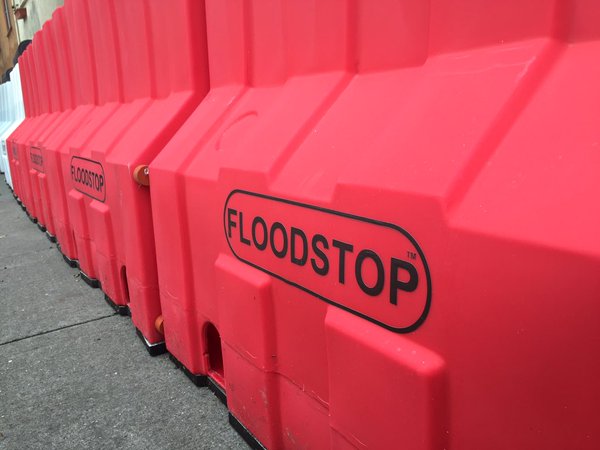 Western Power also hold a central stock which can be moved around the country as needed to current flood risks.  Our barriers can be rapidly deployed as needed.  Floodstop is non-bespoke and fits together so simply, it can be deployed to protect any sized opening.  No bolting is needed.