PROTECT YOUR HOME OR BUSINESS FROM FLOODING
If your home or business is at risk of flooding inadequate flood defenses could cause you major stress every time a flood warning is issued. Flood damage costs can run into tens of thousands of dollars – crippling for businesses and homeowners. That's why effective flood protection is essential.
The Floodstop flood protection system from Barrier Solutions LLC provides an innovative, pragmatic and cost effective solution.
Flood insurance is becoming increasingly difficult to obtain, and most home and business owners are aware that they must take responsibility in protecting their properties from the risk of flooding. Responsibility for protection begins with the individual home or business owner. Floodstop flood protection systems can help.
We provide proven flood barrier solutions to enable you to protect your home or business. Please review our solutions in the above 'Flood Barriers' menu.
Perfect for 'blocking off' and protecting driveways or garage doors
Rapidly deployable flood barrier system
Can be assembled by one or two persons
Affordable
More cost effective and versatile flood protection than sandbags
Self-balancing with no bolting required
Multi-hub connection pod for easy connection to walls etc
Units nest into each other for easy storage
Recyclable and reusable.
THE BENEFITS OF OUR FLOOD BARRIERS INCLUDE

Quick To Deploy
Rapidly deployable flood defence system that can be assembled by one or two people

Cost Effective
A highly effective system with a lower cost and vastly superior flood protection than sandbags
Robust System
Self-balancing with no bolting required. Wall connections can be made with ease

Easy to store
Recyclable, reusable and can be used as leverage to gain flood insurance
Get a Quote & Free Deployment Plan
To get a quotation and deployment plan showing how Floodstop would be arranged at your location please contact us with the measurement(s) of the opening, delivery postcode and any photos you may have to hand.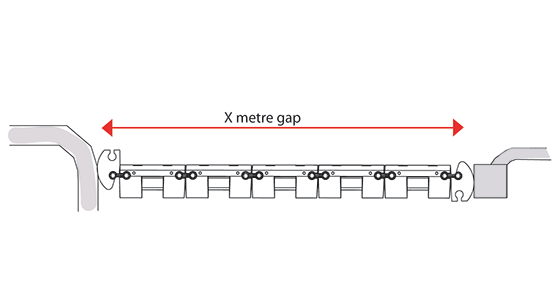 Let us help you protect your home from flooding...